30 Yard Dumpster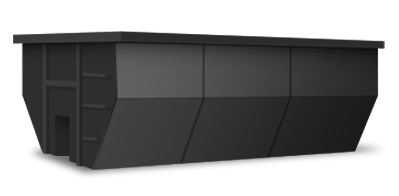 Size: 20' L × 68" H × 7.5' W.
Days: Up to 7 days
Rent Time Extension: $25/day after 7 days
Ton(s): 2 ton included
Extra Weight: $75 Per additional ton
Description
Rent a 30 Yard Dumpster for Efficient Waste Management
Are you in need of a reliable solution to handle large-scale waste disposal? Look no further than our 30 yard dumpster rental. With its spacious capacity and versatile features, it provides an ideal waste management solution for a wide range of projects, whether residential or commercial. Our 30 yard dumpster offers ample space to accommodate substantial amounts of debris, making it suitable for major renovations, extensive cleanouts, and large landscaping projects. Its generous dimensions and high sides ensure that you have enough room to dispose of bulky items, construction waste, or any other materials you need to remove.
Type of Projects:
Residential Renovations
Construction Projects
Demolition Projects
Industrial Applications
Commercial Applications
When you choose our 30 yard dumpster rental, you benefit from its durability and strength. Designed to withstand heavy loads and withstand various types of waste, our dumpster is built to handle the demands of your project. Rest assured that your waste will be securely contained, minimizing any potential mess or environmental impact. We prioritize customer satisfaction and convenience. Our team ensures prompt delivery and pickup of the dumpster, allowing you to efficiently manage your waste without any unnecessary delays. We understand that every project has its unique timeline and requirements, so we offer flexible rental options to accommodate your specific needs.
Renting a dumpster has never been easier. Simply contact us, and our friendly staff will assist you in selecting the right rental duration and schedule the delivery to your desired location. We strive to provide excellent service, ensuring that your waste management needs are met with professionalism and efficiency. Don't let waste accumulation hinder the progress of your project. Rent our 30 yard dumpster today and experience the convenience of efficient waste disposal. Trust us to provide a reliable and cost-effective solution for all your waste management needs.
Contact us now to book your 30 yard dumpster rental and enjoy the peace of mind that comes with effective waste management.